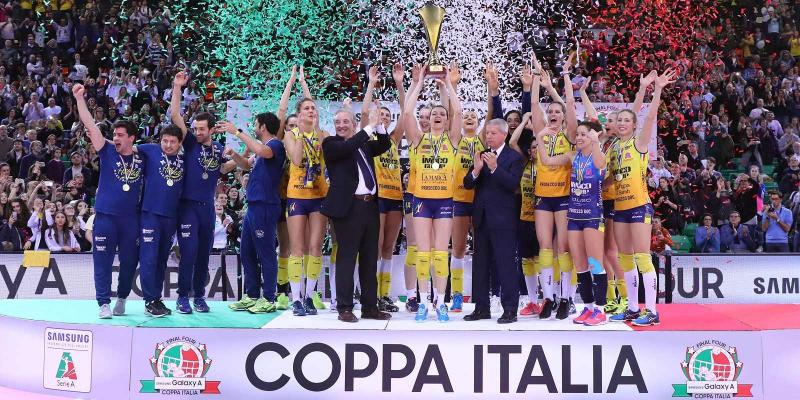 SOLD OUT WEEK END FOR THE FINAL FOUR SAMSUNG GALAXY A COPPA ITALIA...
Imoco Volley Conegliano conquers the Samsung Galaxy A Coppa Italia after the 3-0 on Liu Jo Nordmeccanica Modena in a sold out Nelson Mandela...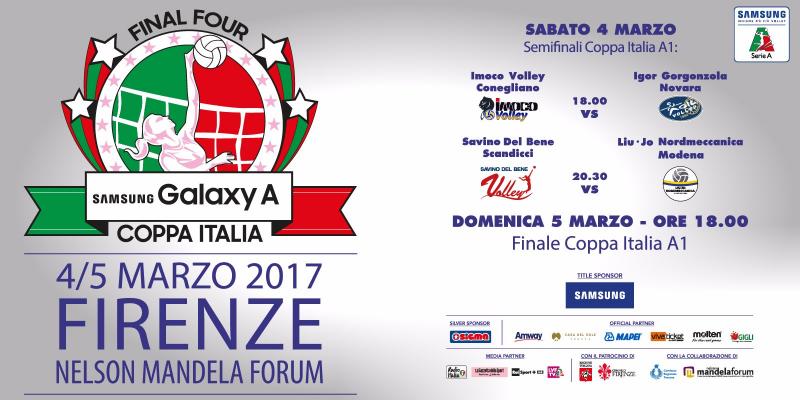 FINAL FOUR SAMSUNG GALAXY COPPA ITALIA: MARCH 4th AND 5th IN FLORENCE
Mandela Forum of Florence will host the female volleyball Final Four Samsung Galaxy A Coppa Italia. On March 4th and 5th, on of the most...